Dragons have always been special to me. They flew in and out of my dreams, and I have believed myself capable of riding one.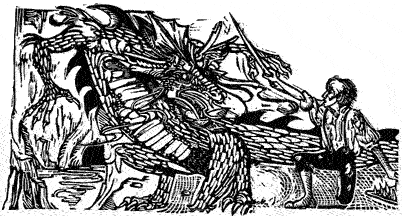 They have been in my books since the very beginning of my publishing Life-The first book with a copyright was My Kingdom For a Dragon I was taking art classes at The University of Virginia. I was one of the first women they admitted, because I was a student wife.(1960)
The head of the art department was Charles Smith-a grand old Virginia Gentleman, who had art in special Collections and museums all over the world. We met for Tea every afternoon in his office. He knew that I wanted to write and illustrate children's books, so one afternoon he said, "So do some books, and then go and get them published" Some of his other students had done this. He handed me the key to the art department And told me to use it whenever I wanted to. There were presses of every kind I could want.
So I proceeded to write and illustrate five books. I then made appointments with a number of publishers in New York, bought a ticket on a greyhound bus, and headed to the big city. Of course I wore a hat and my white gloves, because in my youth I was taught that these were required.
Many of the publishers thought I showed promise, and patted me on the head. I was offered a chance to illustrate limited word books like Dr. Suess's forte. But I had been to the McGuffy Clinic in Charlottesville and was told that these were very bad for a child's reading skills, so I turned them down.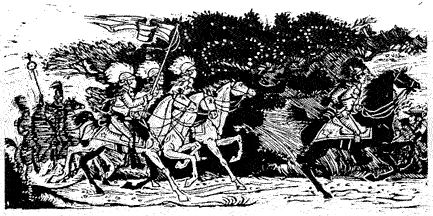 Other people said I did cute animals, like Garth Williams and I should look for books like his to illustrate. At least one publisher said that I should illustrate stories that were in the public domain so people could see my illustrative ability to synthesize a story with my art. Over the summer I waited for someone in New York to discover my genius. In the meantime, I illustrated Skip Rope Rhymes collected by my friend, Francelia Butler. She was an older woman getting her PhD in English. (I was twenty, she was fifty) She sent the book to her friend and agent, Blanche Gregory.
When the summer was over, I decided to write and illustrate a book, and publish it myself. So I wrote an allegory about what it's like to have a dream that other people find dangerous, but to stick to it anyway.
Hence the idea for My Kingdom for a Dragon was born. I illustrated the book with woodcuts. Half of the pages had color. The illustration in the middle had three colors. I borrowed five hundred dollars from the bank to buy paper and ink.
When I was ready to print the book (myself) The University decided that their insurance did not cover me to do that on their press.
I found a gentleman printer in Crozet, Virginia who agreed to print the book for me, if I would help load the paper. He had a Mhiele Vertical press which would not be so hard on the wood blocks. We printed a thousand copies. I collated them, stapled them, put two holes in the spine, and tied a piece of green satin twine in each of them. I then went to Washington to get my copyright. It was November, and everyone was gearing up for Christmas. Nevertheless, I went to Brentano's Book Store, and asked to see the Buyer. A slim young gentleman came out to see what I wanted. He was rather cross, and told me he didn't have time to talk to me, but I suppose I became rather insistent, and a beautiful silver haired Italian Man came out of his office to see what the commotion was. He looked at my book, smiled at me, and told the young man, "I won't tell you how to run your store, but if I were you, I'd buy the whole edition." The younger man then agreed to buy two hundred and fifty copies of the book. So I had the money to pay the bank back.
I used many of the other books to besiege the publishing world, and write to authors I admired to ask for help.
Sometime during the Fall, we sold the Skip Rope Book to Dial Press. But that is another story. I continued to draw and paint Dragons, but their next appearance in Print was in The Abominable Swamp Man published by Viking. After I won The Kate Greenaway Medal for Post Office Cat , I was asked to do two Posters for the winners of the next year's medals (the Kate Greenaway, and the Carnegie). I decided to do horizontal posters. One showed St George and the Dragon looking at the Rule Book of Dragon Slaying. Neither of them looks happy. In the distance a crowd of people on top of a castle scream for blood. The next Poster shows them flying away together sans sword helmet and shield, but carrying the book.
The next significant dragon in my publishing life was "Jack and the Fire Dragon- illustrated with linoleum blocks, and hand separated. It was to become the favorite book of boys in North Carolina.
I have occasionally been asked to create a dragon for some workshop or festival. I have made at least three. The last one is the size of a Chinese Dragon. But in my version, the people's heads stick out, and they wear funny hats to look like the scales on the Dragon's back.
He is presently being turned into an art cart, so he will be motorized. He gets very heavy in a parade. But I know there will be other dragons. In a corner of my life's map there is a warning- "Here be Dragons."